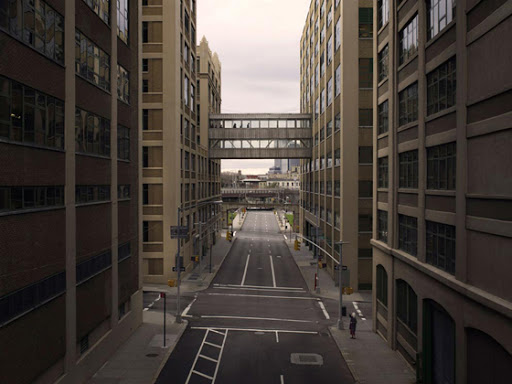 I cannot believe it's been over a year since I've updated this website. It's actually been an amazing 13 months since my last post in February of 2019. Mere days after that last post I traveled to Edmonton, Alberta Canada to perform with Detroit's Queen of the Blues, Thornetta Davis. Here's our set from the previous year's Montreal Jazz Festival.
After that I went on tour with the wonderful James Armstrong, a blues guitarist and singer originally from Santa Monica, CA. We headed down Englewood, FL and my father in law came out to the show. Little did I know that would be the last time I'd see him. He passed from lung cancer mere weeks later.
Local gigs and dozens of piano tunings filled the rest of March and early April until I traveled to Italy in mid-April for the spring edition of the Umbria Jazz Festival, again with Thornetta. That was one of the best experiences of my life; playing with that incredible band and enjoying the unrivaled hospitality of the Italians. A week after arriving home from that, I went back to the Great White North with Thornetta again, this time passing through Montana as well. We did three shows with a very stripped down arrangement; myself on organ and piano, Thornetta, and her husband James on percussion. It was magical and so much fun.
The month of May was more local gigs and tunings, with some trips to Chicago to play with Laura Rain and the Caesars.
In June I taught at the Brevard Jazz Institute and had the honor of sharing the stage with the one and only David Sanborn.
In July, Thornetta and the band returned to Italy for the summer edition of the Umbria Jazz Festival. That trip was even more magical than the first. Perugia is now one of my favorite European cities. We played every night over the course of the week, plus we had the opportunity to see the fantastic headliners like Chick Corea, George Benson, and my personal favorite King Crimson.
In early August, I flew to Minneapolis to do one show with the incomparable Bettye Lavette and her amazing band. No rehearsal, just fly-in, sit down behind the backlined rig, and play the set down. I had never performed with her before but it was a true pleasure. Later that month I did a week-long tour of lower northern Michigan with James Armstrong. Oh, I did that same tour circuit with organissimo earlier in July as well.
September was filled with local gigs and tunings and a really fun recording session in NYC with Michael Dease for Posi-Tone Records. In October I went back to Europe with Thornetta, performing at two blues festivals in Denmark. And in December I flew to Belgium to record with Big Apple Blues in Leuven. This time my wife came with me and we had a wonderful week-long work vacation.
I am writing about all these gigs and traveling not to brag but both as a reminder to myself what I've done in the last year and to illustrate in brief the busy life of a musician. Like other musicians, I wear many hats. I tune and repair pianos and electric pianos. I'm learning how to repair vintage organs. I engineer recordings. I also mix and master them. I consult and help people with instruments. I do product demonstrations for various companies. I design CD covers, vinyl covers, posters, slates for social media, maintain my own websites (poorly lately), and repair a lot of my own gear. I read manuals and figure out how to work new and old gear. I play in cover bands and blues bands and jazz groups but I also have my own progressive rock project and electronica music. I do some teaching and some mentoring as well.
This year I've already traveled to the west coast on tour with Armstrong, then another NAMM show with Hammond and IK Multimedia, then on the 34th Legendary Rhythm & Blues Cruise with Thornetta. Finally, I toured Spain for two weeks and back up to Alberta (Edmonton and Calgary) with James Armstrong. And now I'm finally home for…
… well, it appears I'm home for the foreseeable future. All my gigs through April have been cancelled. I am still able to tune pianos thankfully. But regular clubs and festivals have all been shut down due to the Covid-19 pandemic. It's very frightening for my wife and I since we both are self-employed freelancers.
This is the reality of the gig economy. We musicians work 7 days a week either playing gigs, hustling gigs, practicing for gigs, promoting gigs, booking gigs, or researching how to get another gig. We rely on each other, our fans, and venues to keep working, to keep food on the table for our families, and to keep sane. And now that world is shut-down. What can we do?
It isn't just about our livelihood either. Music is the universal language. It brings everyone together. We need music and art and dance and song and creativity in our lives. We need the fellowship, the shared experience, to keep us human and alive.
What is life without art? What is a musician without performing? As we all hunker down and do our best to remain safe, I can't help but think of my fellow musicians who don't have that extra piano tuning skill to fall back on. What will they do? So many of us are a simple expensive car repair away from being homeless. Now we have no work for the next month, maybe two.
I remember saying after the whirlwind January and February I just had that I needed to find a better balance between being on the road and being home. From January 6 to March 8, I was home for less than two weeks. In the last two years I've been steadily getting more and more road work, after having left the road at the end of 2014 to spend more time with my kids. But I guess this is the perfect case of 'be careful what you wish for.' I didn't expect nor want the pendulum to swing all the way to the other side. Feast or famine indeed.
In that light, I've started a new live-streaming concert series called Live From Jimmy's Basement. I will be live-streaming concerts every week on Facebook. If you can't come to the music, I will help bring the music to you via the internet. And hopefully you'll enjoy it and put a couple bucks in the virtual tip jar. All proceeds will be shared equally with the musicians involved with a bit taken off the top to keep the equipment running optimally and invest in bettering the experience.
The first test stream was yesterday and it was a roaring success. I will post every stream on YouTube the day after.
Please consider visiting the official FB page and hitting that LIKE button. Our next live-stream is this Saturday, March 21st, with my friend and soulful blues vocalist / guitarist Greg Nagy.
Live From Jimmy's Basement Facebook Page
In my next post, I will detail the gear I'm using to stream. I have received many requests from other musicians concerning the specifics. I hope I can help my fellow artists survive the next few months.
Keep playing and enjoying music, my friends. I'll see you online.