We're almost ready to begin post-production and mixing on the new organissimo album which is a tribute to the Beatles. Here's a full-length song from the upcoming CD.
For this recording in my humble home studio, I'm using my beloved 1954 Hammond C2 through a 1956 Leslie 21H. The Leslie is miked with a pair of heavily modified TNC ACM-6082 tube condensers in a Blumlein pair on top and an Electro-Voice RE20 on the bottom.
One thing yet to finish is a version of Within You Without You. In preparing for this CD, I asked my elder sister (who is responsible for a lot of my musical tastes) for her favorite Beatles song and she answered with that psychedelic, classical Indian inspired cut from the seminal Sgt Pepper's album. I've decided to do something a little different with it, however, instead of a straight organ trio live studio performance.
First I had drummer Randy Marsh play the iconic drum groove from Tomorrow Never Knows off the Beatles' Revolver album. I absolutely adored this album as a kid and listened to it over and over again. Next I looped an 8 bar snippet from Randy's performance to create a hypnotic almost electronic drum track. Next I will craft a tambura-esque patch on the mighty synthesizers.com modular as the drone. Then I will play the melody on organ, but with a surprise twist (to be revealed later). And finally I'll bring Larry in to add some guitar pyrotechnics over the top. So like the Beatles, we will be constructing this piece in the studio, using the studio as another instrument.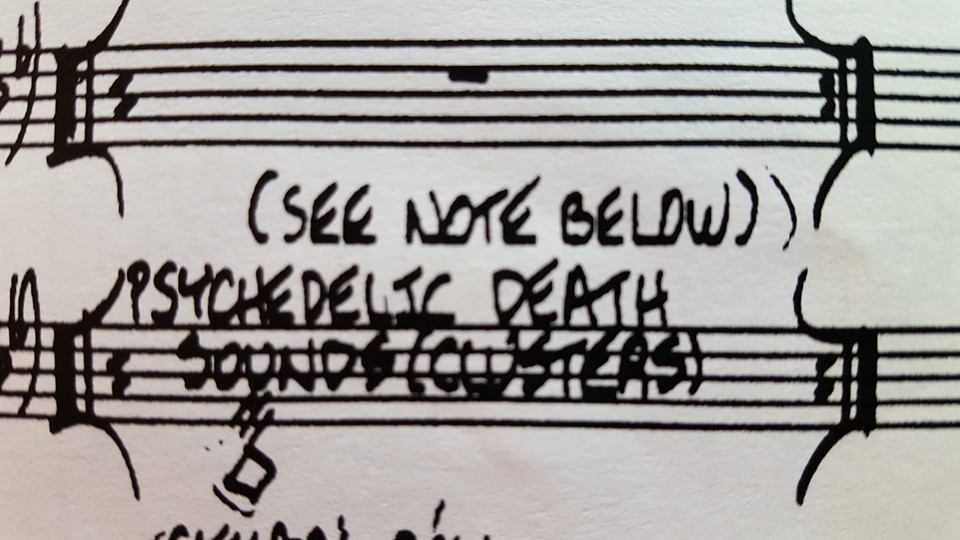 If you're intrigued, head over to organissimo.org and sign up for the email list to receive notifications of the album's release and other newsworthy items. I should mention we're also working on a live CD and video and another entire CD of original material. Here's an example of that.
In the meantime, I'm also finishing up mixing for Big Apple Blues' new album, writing and recording new material for the upcoming follow-up to my progressive rock debut THEO, and I'll be playing shows this spring and summer in Belgium, Hong Kong, Chicago, and of course all over my home state of Michigan!
See you on the road!