Hi friends,
It's hard to keep this site updated especially since the last few months have been a whirlwind of activity, for which I am incredibly grateful. The summer brought shows in Texas, Iowa, Kansas, Missouri, Nebraska, Chicago, Quebec, and Ontario with Laura Rain & The Caesars as well as the Ottawa Blues Festival with Thornetta Davis. organissimo played several festivals in Michigan including the unCaged Festival in Northport and the Shoreline Jazz Festival in Muskegon. We also released and new CD in September called Live At The SpeakEZ (that's two new organissimo CDs in 2017). This fall I was in Belgium for a few short days for two shows with Big Apple Blues and we're finishing up a new record with that group as well. And I did a handful of other recording, mixing and mastering sessions as well.
On the gear front, I am proud to announce an endorsement with Kurzweil Music Systems and Weisersound. I am using a Kurzweil Forte 7 on stage and in the studio and I absolutely love it. It is an extremely beautiful keyboard, built like a tank, with an easy to use interface, great sounds, lots of room for your own sounds and samples, and more. Here are a couple of demo videos I made, the second one featuring THEO drummer Kevin DePree.
Contact David Weiser at Weisersound for your Forte and get VIP support, free custom patches, and the best customer service on the planet. He's a personal friend and a great person.
Also, I am now the proud owner of the new flagship from Hammond Organ USA, the Hammond XK5. I will be with Hammond in their booth at the 2018 Winter NAMM show in January demonstrating the XK5 and all it can do. I plan on making a custom tonewheel set for it, as I've done with previous Hammond models. And expect some video demos as well in the near future. Here's a brief live-stream I did on Facebook on the day I received the XK5 last week. The sound quality of FB live-streams isn't so great, but you can get a feel of how it sounds. That's the internal digital Leslie simulator, by the way.
This winter I will be heading to NYC for some recording sessions but mostly staying in Michigan, working on the upcoming sophomore THEO album, another Jim Alfredson's Dirty Fingers album, and the album that Lawrence Barris and I did with the legendary drummer Harvey Mason (Herbie Hancock, Bob James, George Benson, etc). Speaking of Mr. Mason, we are performing with him on December 11th at the Wealthy Theatre in Grand Rapids, MI.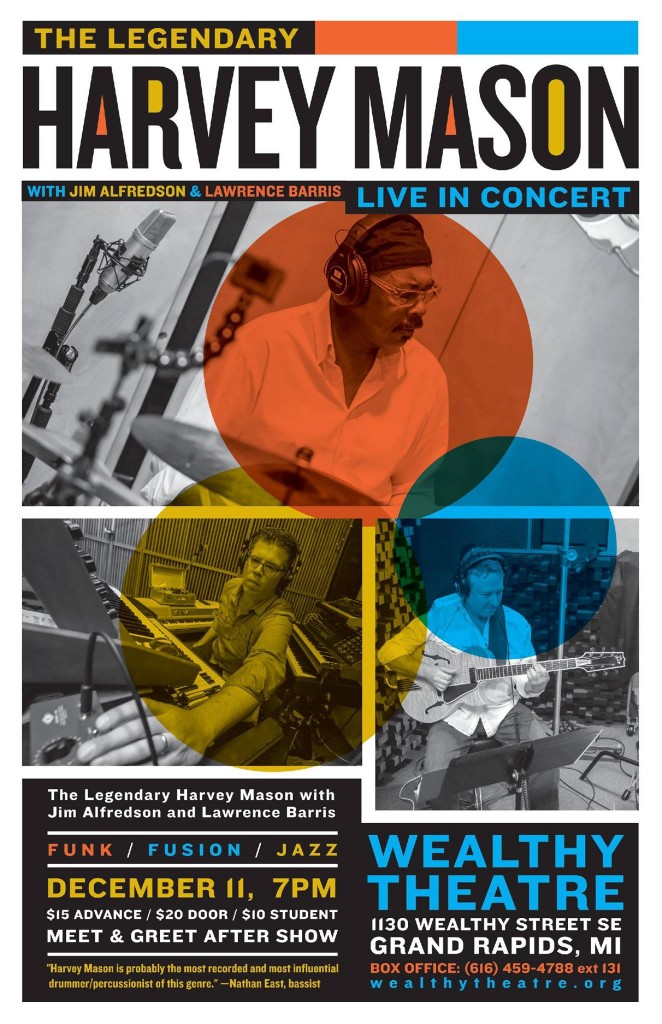 My event calendar is updated through December so you can see where I'll be if you want to make a show. Happy Holidays and be safe this season!