I realized this morning as I awoke in Ottawa, CA, about to play a show with the wonderful Detroit Diva of the Blues Thornetta Davis, that it's been quite some time since I've updated this site. I need to get my show dates on the calendar, put up some new content, and all that good stuff. That's the bad news. The good news is that the lack of attention is due to being extremely busy!
In late February, organissimo released it's sixth album, B3tles – A Soulful Tribute to the Fab Four, which did quite well on jazz radio, making it up to #6 on the JazzWeek charts. Sales have been good and reviews very positive. We're also working on a live album to be released hopefully this fall. More on that later.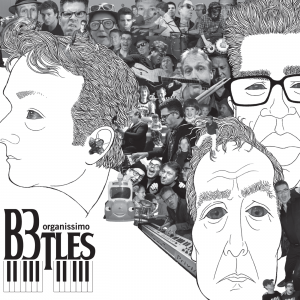 The follow-up to THEO – The Game of Ouroboros, tentatively titled Portents & Providence is coming along nicely. All the drums are recorded, most of the vocals are done, and I'm just waiting on guitar and bass tracks to be finished up. Then it's on to mixing. I want to mix it in 5.1 surround, like it's predecessor. So much fun!
Still working on the session from last summer with Larry Barris and the one and only Harvey Mason on drums. It's coming! And I'm really excited!
I've been gigging pretty heavily with various Michigan acts including organissimo of course but also Laura Rain & The Caesars, who also just released a new album, which I also play on.
And I've been doing a fair amount of mixing and recording, including a project I'm very proud of for a local Lansing jazz stalwart and WWII veteran, 92 year old George Howard. We tracked this record the old-school way: Everyone in the same room, no editing, no messing around, just playing and having fun. And it came out great!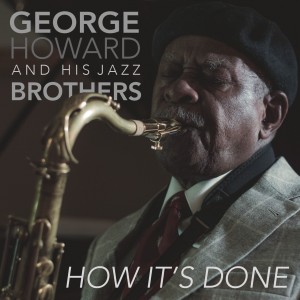 So things have been busy. And busy is good! But look for some new content soon, including a review of the AcousticSamples B5 organ plug-in and the Lounsberry Tall & Fat pedal.
Happy summer!