Hammond is creating a Hall Of Fame and inducting the freshman class.  And you can vote! They've compiled an impressive list of nominees.  Check out their FB page for more infomation.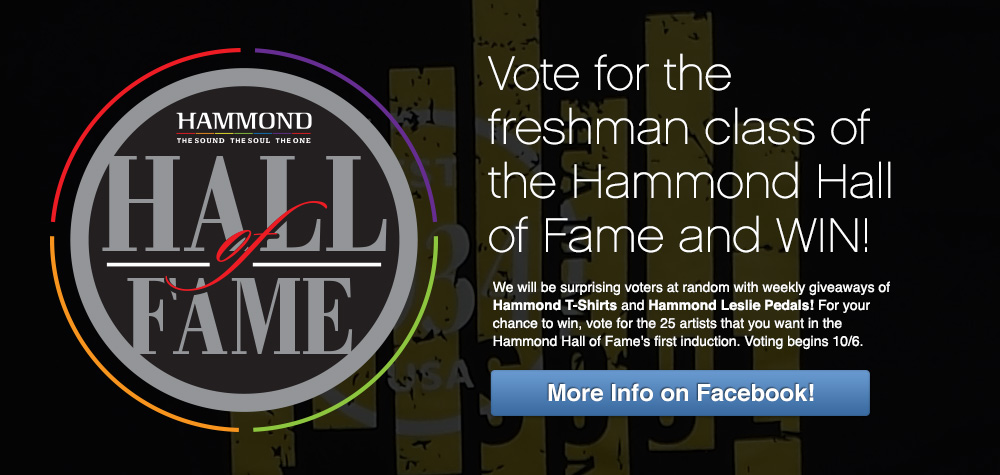 https://www.facebook.com/HammondOrganUsa?sk=app_190322544333196&ref=s
They are even offering prizes like t-shirts and the new Leslie pedal.  The list of nominees includes musicians from all genres of music.  Check it out!